BELECO enter Vietnam market with exclusive brand distributor 'The Skin Face'
BELECO as a leading to export cosmetic company in this 21st century not only exporting their own brand and exclusive brand distributor but the company too try their best to export other Korean cosmetic brands to the Vietnam market. After made exclusive distributor contract with the Skin Face brand on 2016, they started their marketing strategy with local partner, magazine and various SNS marketing to rise the brand awareness toward customer.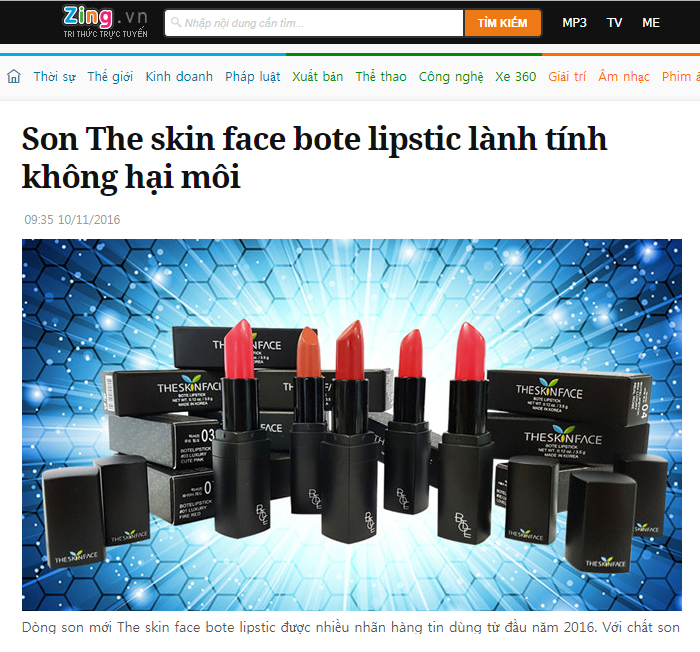 Through promotion on 「Zing.vn」 and 「Yan.vn」 site which is one of top news and information website on Vietnam where they introduced 'Bote Romantic Lipstick'. The Skin Face was introduced as an environmentally friendly brand that provide skin health and beauty with competitive price. The news provided positive impression toward customer mind that are interested with the brand.
BELECO will take responsibility as Korean company that enter Vietnam market and as a member of Vietnam society to provide good quality cosmetic satisfaction toward Vietnam women. In the future too BELECO will create development partnership with various partner in the future.